The Most Distinguished Senator Senator Francis Arthur Nzeribe, Ogbuagu, Oshiji, Damanze And Oyimba Of Ndigbo is dead. 
According to a post made by Imo State veteran and renowned journalist, Citizen Ikenna Iwuoha on Facebook page "Okigwe Unity" the Oguta born politician and political gladiator, Senator Francis Arthur Nzeribe died this sunday morning. 
He died on sunday morning, another reliable a source told Hotmedia.ng.
According to the source, Nzeribe was declared dead at a foreign hospital following an undisclosed ailment.
"He died this morning in a hospital abroad. The family will soon release a statement," the source said.
In 2017, the photograph of ageing and possibly sick Nzeribe, sitting languidly, with medics around him went viral on social media.
He was elected a Senator to represent Orlu first in 1999 but in November 2002, the then-Senate President Anyim Pius Anyim suspended Nzeribe indefinitely over an allegation of N22 million fraud.
Also, in April 2006, the Orlu People's Consultative Assembly, sponsored by the then Governor of Imo State, Achike Udenwa, staged what it called a "One million march" to drum support for Nzeribe's recall from the Senate. Due to popular demand, in December 2006, Nzeribe was defeated by Osita Izunaso during the Peoples Democratic Party (PDP) primaries for the 2007 Senatorial election.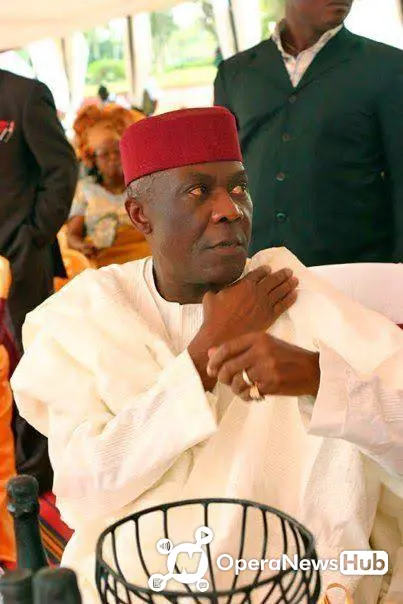 How Arthur Nzeribe, Nigerian Maverick Politician Rose To Political Height & Brought Himself Down.
In his heydays, frontline politician and multi-billionaire investment mogul, Arthur Nzeribe holds sway. The Ogbuagu of Oguta was popular with the infamous Association for Better Nigeria,a group that was involved in the annulment of June 12 1993 Presidential election by the former Military President Ibrahim Babangida,  believed to be won by the late MKO Abiola. He had vanished from the limelight since he was defeated in the 2006 primaries of the Peoples Democratic Party to elect a senatorial candidate for his Orlu Imo state constituency and he has not been a factor in the Nigerian politics since then.
How his fortunes changed politically
At midnight Sunday, December 3, 2007, the 24-year-old unbroken political hold of maverick politician, suffered a deadly blow that eventually eclipsed the political sun of the ageing politician.
He lost his bid for a record fifth representation of the  Orlu,Imo State zone at the Senate. His crisis began when agitation for the creation of Orlu State, ahead the ill-fated constitution amendments by the National Assembly pitted him against prominent sons and daughters of Orlu, led by the then Imo State former governor, Chief Achike Udenwa. While the latter rooted for Orlu State, with the constituents from the district and neighbouring parts of Anambra State, Nzeribe opted for Orashi State, which excluded vital parts of Orlu.
The conflict generated led to moves to recall Nzeribe from the Senate by some aggrieved members of his district. He, in turn, sponsored a motion on the floor of the Senate, urging the nation's anti-corruption agencies to probe the finances of local government areas in Imo State. His petition to the Economic and Financial Crimes Commision, (EFCC) led to the arrest and detention of several council bosses of the state in Lagos and Abuja.
Nzeribe also declared his intention to gun for the governorship seat of the state in 2007, allegedly voting a huge chunk of money as war chest. It was later discovered that the move was diversionary, as his eyes were still squarely set on the senatorial ticket.
Chieftains of the district met and threw up a young political turk, a former journalist and member of the House of Representatives, Osita Izunaso who had worked closely with Nzeribe as his media and logistics assistant.
Determined not to be humiliated and to maintain his records as the longest serving senator, dead or alive in Nigeria, Nzeribe gave the bid all that he has, in terms of money, strategies and experience. All that, however, came to nought.
The old political warhorse was eventually defeated by a man generally regarded as his protégé despite all the intrigues. Since his defeat by Izunaso, with the assistance of Udenwa, Nzeribe appeared to have disappeared from the public scene. That was before he became sick, a situation attributed to old age and a domestic accident he had in his country.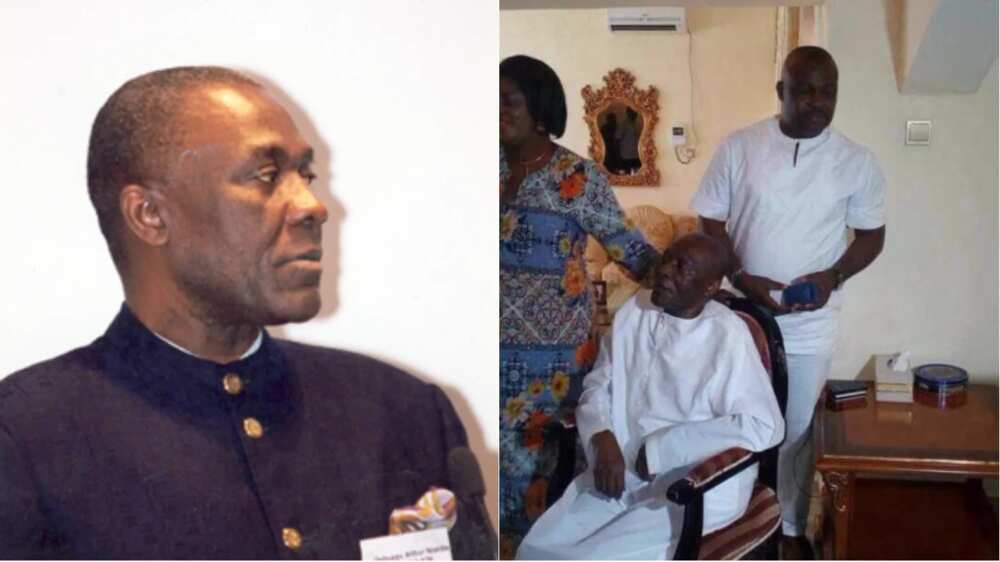 His journey to fame
Nzeribe lost his mother when he was a primary school student, while his father was away in Great Britain studying law.  He was later taken over by Catholic priests who were involved in furthering his education. After his secondary school,he came to Lagos from Orlu and got employment with Nigeria's port authority as an engineering cadet, and a year later, he received a scholarship from the NPA to study marine engineering. He took courses at Portsmouth College of Technology and later attended Chesterfield College of Technology in England.
The Oguta chief later returned to Nigeria and work briefly in Shell and later Gulf Oil. Nzeribe soon left Gulf Oil and returned to London, where he opened Jeafan, a public relations firm, with one Ghanaian and two English partners. The firm worked with a number of African diplomatic missions in London including the Ghana High Commission. Through the Ghana Commission, he met Kwame Nkrumah of Ghana and started to work for him in public relations. Nkrumah also introduced him to other African leaders. In 1966, when the National Liberation Council (NLC) overthrew Nkrumah, Nzeribe and Jeafan briefly lost influence in Ghana but the NLC leadership soon turned to Jeafan to help improve the public image of their administration. Nzeribe developed a working relationship with Joseph Arthur Ankrah, head of the liberation council, but when Ankrah left office in April 1969, Nzeribe lost influence in Ghana.
He bought his first Rolls Royce car a year later. Nzeribe in 1969, started up the Fanz Organization based in London, dealing in heavy construction, arms, oil brokerage, publishing and property investment, with much business in the Middle East and Gulf states. In Nigeria, Nzeribe built up Sentinel Assurance and other companies. His country home in Oguta is called Haven of Peace, a plush estate that has multiple mansions that still compete with anything you can get anywhere in the country.