Breaking: Prof Moghalu Wins 2023 Prospective Presidential Aspirants Poll
Nigeria's Next President 2023;  A Silverbird News24, Silverbird Television and Rhythm fm initiative was mooted to galvanize Nigerians to be part of a move in identifying and choosing credible individuals who are competent and suitable in taking up the mantle of leadership in Nigeria by 2023.
A list of over 50 names of credible men and women was compiled and presented to the public and mainly to our viewers and listeners who were asked to visit our website: https://silverbirdtv.com/poll/  poll to vote for their preferred personality among the identified probable contenders. An elimination process through a public vote to reduce the number was activated.
Three individuals among them namely, Ken Nnamani Former President of the Senate, the current UN Deputy Secretary General, Mrs Amina Mohammed and Mrs Ibukun Awosika, a Motivational Speaker, Boardroom Guru and Former Chairman of First Bank have been eliminated from the list due to the low number of nods they received.
Their names were announced during our flagship breakfast show, 'NewsHub'. Subsequently other names with the lowest number of nods will be eliminated every Friday between 9.30am and 9.45am during 'NewsHub.'
The Organisers have said, …" we believe that the individuals thrown up by this process can become presidential flag bearers of the major political parties in Nigeria for the 2023 election".
Read Also : 2023 Presidential Projection: Why I Oppose Dokpesi's Thesis – Umar Ardo, Ph.D
For The Poll Voting And Result visithttps://silverbirdtv.com/poll/
Below is the press release
Prospective Presidential Aspirants Poll Result Favors Prof Kingsley Moghalu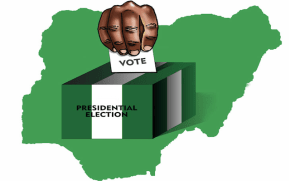 Share this